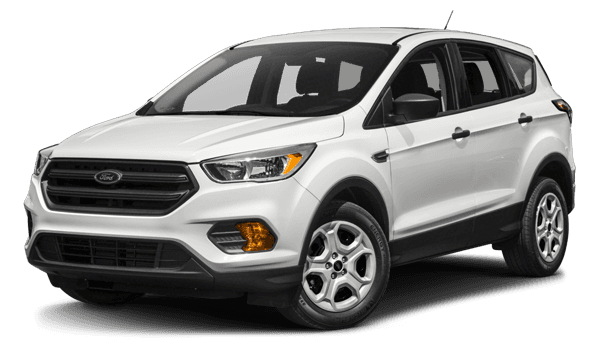 2018 Ford Escape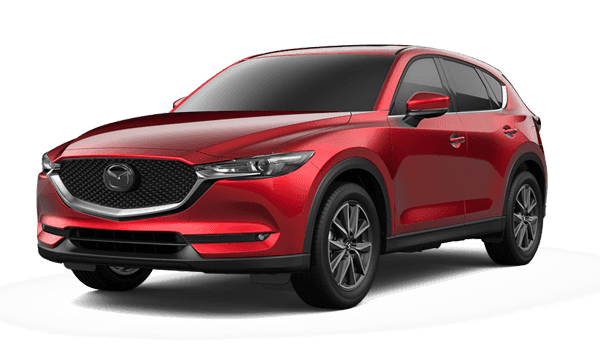 2018 Mazda CX-5
2018 Ford Escape vs. 2018 Mazda CX-5
FWD Fuel Economy (Highway)
---
Should I Buy the 2018 Ford Escape or the 2018 Mazda CX-5?
Both the 2018 Ford Escape and the 2018 Mazda CX-5 are standout crossovers that offer unique benefits:
The 2018 Escape can be equipped with a 2.0L EcoBoost engine that delivers 245 hp
Save money on fuel costs with better base trim fuel efficiency in the CX-5
Store more cargo in the larger Escape
Rear seat passengers in the CX-5 will enjoy more legroom
One of these crossovers is sure to meet your needs, and you can find them both at the Laird Noller Auto Group.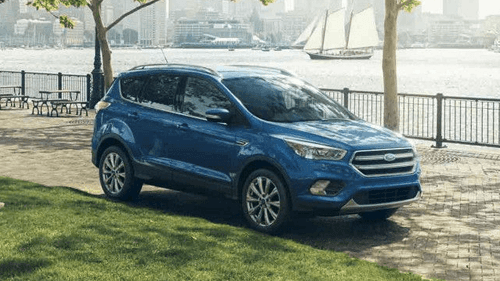 ---
Performance and Fuel Economy
The Ford Escape is available with your choice of three engines, and its most powerful option stands up well even to the Mazda CX-5.
2018 Ford Escape

Engine: 2.0L EcoBoost 4-Cylinder
Horsepower: 245 hp
Torque: 275 lb-ft

2018 Mazda CX-5

Engine: 2.5L 4-Cylinder
Horsepower: 187 hp
Torque: 186 lb-ft
With that kind of power, the Escape can even tow a boat. However, in the base trim, the CX-5 saves money on fuel:
2018 Mazda CX-5 Sport

EPA Fuel Economy (City): 25 mpg
EPA Fuel Economy (Highway): 31 mpg

2018 Ford Escape S

EPA Fuel Economy (City): 21 mpg
EPA Fuel Economy (Highway): 29 mpg
If you prefer superior performance, the Escape might be the better option. However, if you value fuel economy above all else, then a CX-5 may be the right choie. In addition, all Escape trim levels offer a slightly larger cargo area than the CX-5, with up to 68 cubic feet with the rear seats folded down. In contrast, the CX-5 supplies 59.6 cubic feet of cargo room with the rear seats folded.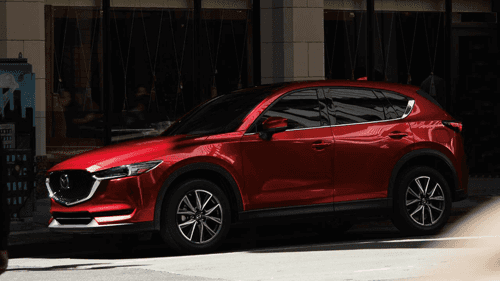 ---
Where Can I Find the 2018 Escape and the 2018 CX-5?
At the Laird Noller Auto Group, we pride ourselves in carrying a superior selection of vehicles for Topeka and Lawrence drivers, including a wide range of new Mazda models. Be sure to schedule a test drive to see whether the Escape or the CX-5 will better meet the needs of your family. Before you visit our dealerships, fill out a financing application in order to secure quick pre-approval on a low-interest loan. Any questions? Contact us so we can help!