Ford Truck Month is Upon US!
Laird Noller Super Blog: Ford Truck Month Edition
      Hey all car shoppers out there! (Or if you aren't in the market and you sure really love cars and trucks) It's time for another edition of the Laird Noller Super Blog where we inform you on all things happening in the Ford world. The day is March 3rd, 2017 and we're talking trucks. More specifically, Ford trucks because it's Ford Truck Month! Yay! It's it far and away the best time of the year to buy a new Ford Truck. (Don't tell anyone I said this but you can probably snag a low mileage trade in as well because we acquire huge amounts of truck trades this time of year because everyone is buyin' new trucks).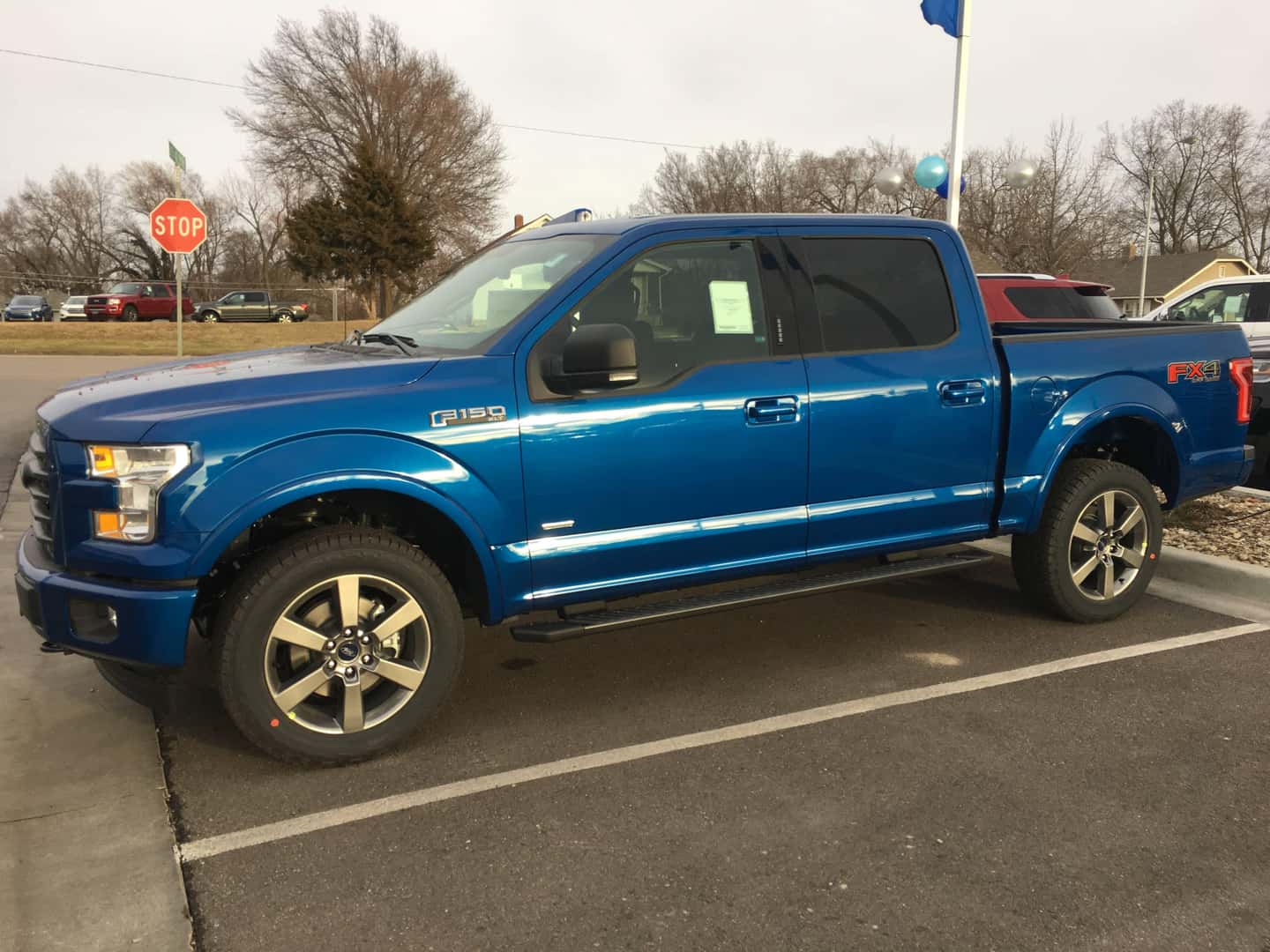 Is the normal 5 year 60,000 mile powertrain warranty on the 2016 and 2017 F-150's not good enough for you? Well, how does 5 year 100,000 miles sound!? Now through March 31st, if you purchase any new 2016 or 2017  F-150 you will be upgraded at NO CHARGE (FREE! Aka more cash for you) to a Ford Protect 100,000 mile, 5 year powertrain warranty.
       I have a serious question for you. Do you enjoy paying interest? Good, I was hoping you said no (We would have been worried if you said yes) because Ford is offering ZERO PERCENT FINANCING for 72 months on new 2016 and 2017 Ford F-150's all the way up to the XLT model. Also, don't forget to check out Motor Trend's truck of the Year which is the all new redesigned Ford Super Duty. Laird Noller is Kansas' place for all thing's Super Duty as well because we have over 50 available right now. Check on out!
Send us a chat or Ask Us a Question or you can just come down and check us out at one of our two beautiful locations. 21st and Topeka Blvd if you are in Topeka or 935 W. 23rd street if you are in Lawrence. Either way, we'd love to hear from you! Until next time, happy car buying.
Ford Truck Month to do list:
Get upgraded to Ford Protect 5 year 100,000 mile warranty

Pay no interest on your new F-150 like the one pictured above

Take advantage of Thousands OFF the MSRP

Enjoy your New Ford Truck