Body Shops
Laird Noller has two body shop's that are conveniently located in Lawrence and Topeka and they are a fully-equipped auto body repair shop is ready to serve our clients with professional collision repair in Topeka and Lawrence, Kansas. We operate closely with insurance companies to ensure that we can return your vehicle to a like-new state as quickly as possible. The paint shop works meticulously to match all colors and trims, yielding a factory quality finish. We work on all makes and models and will have your car or truck looking as good as new.
Our body shop is Lawrence is located at 935 West 23rd Street, Lawrence, KS 66046 and you can give them a call at 785-843-3500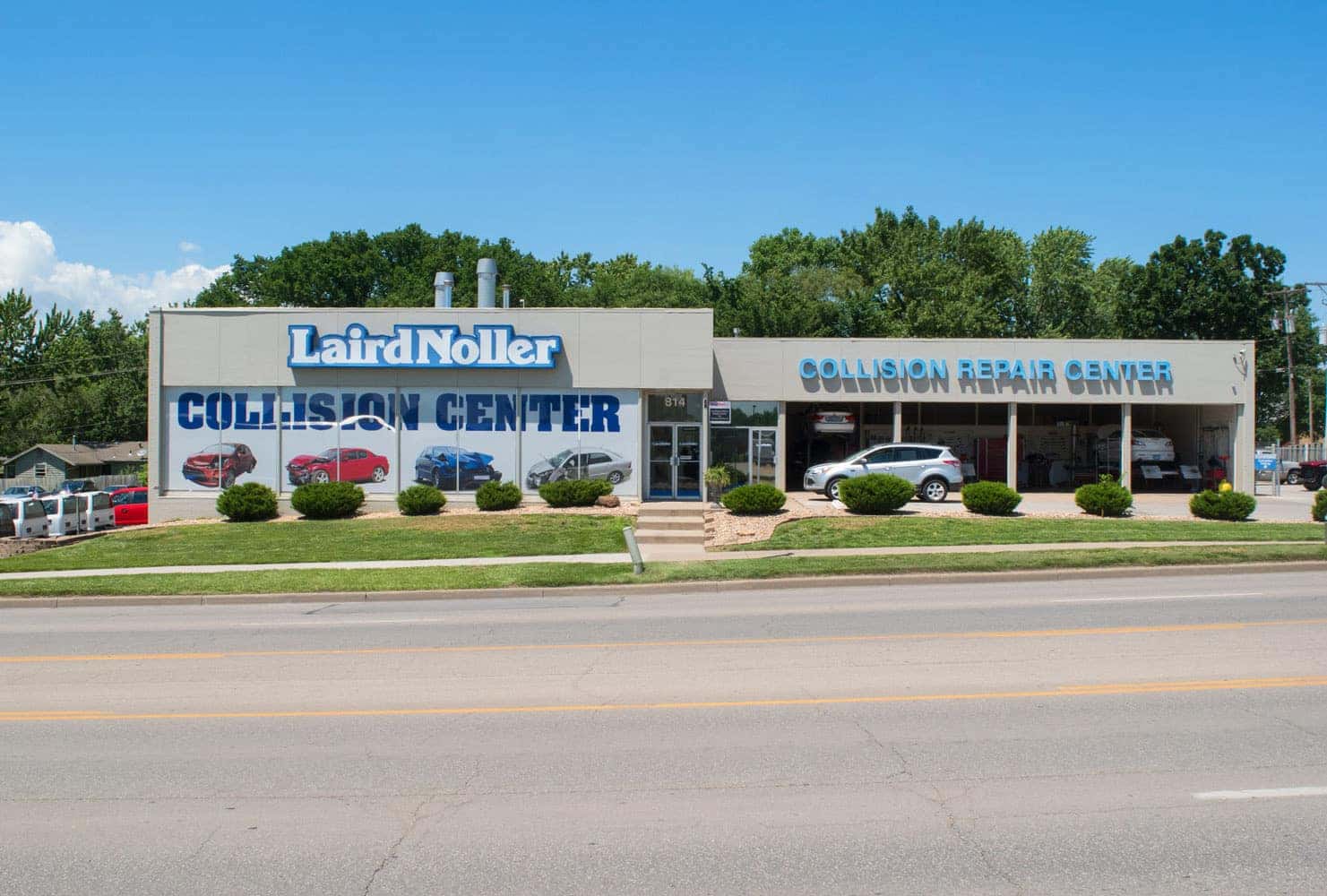 If you want to reach the Topeka Body Shop, you can by calling 785-232-8347 or stop by at 2310 S. Kansas Avenue in Topeka.
Both locations offer estimates without an appointment necessary!